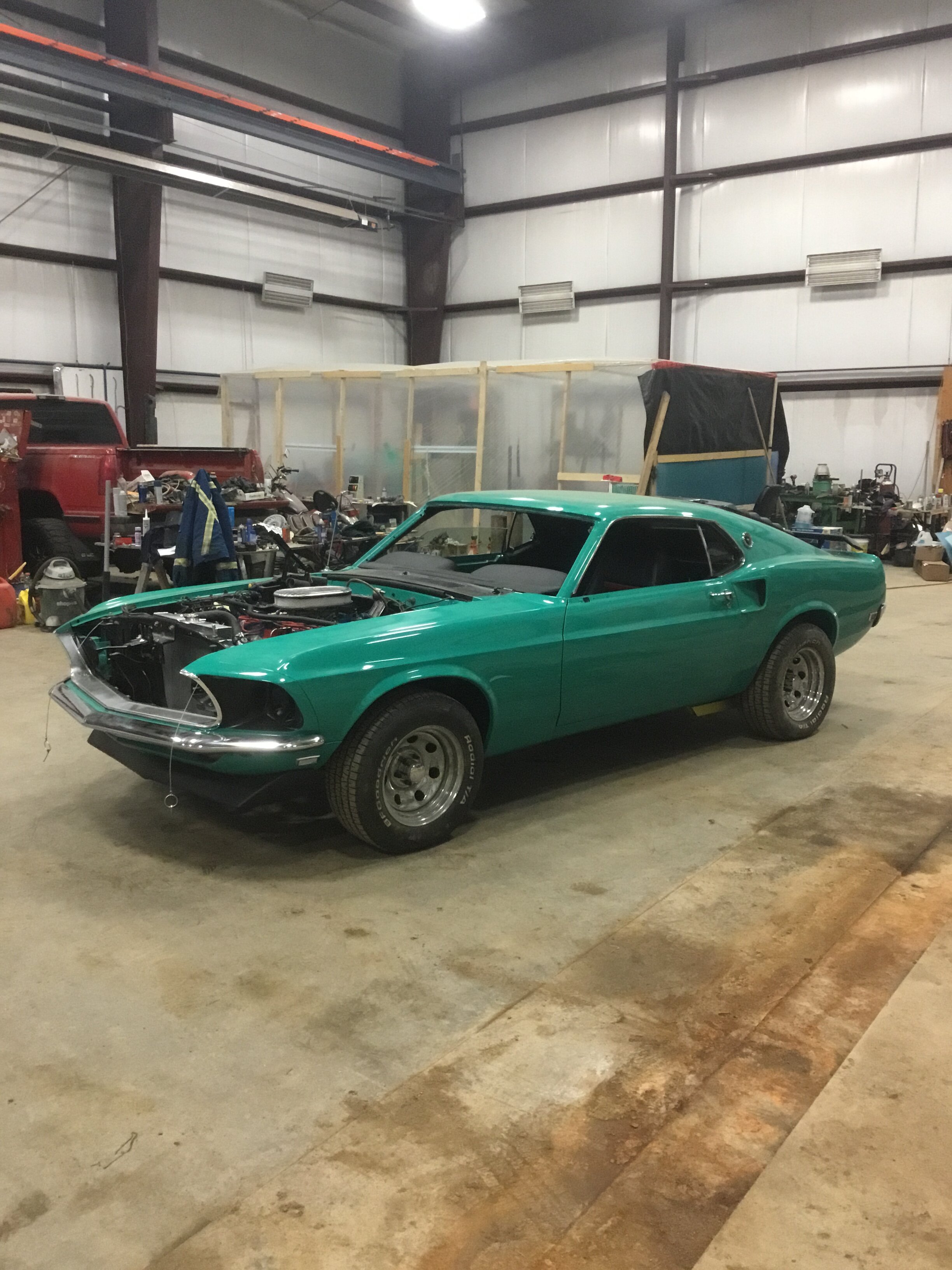 Content Count

25

Joined

Last visited

Days Won

1
Thanks. Hopefully she will be ready for the road by the end of may if the snow is all gone by then.

Sanderson headers. They make headers for pretty much any engine if I remember correctly. They are pretty tight. I had to tweak them a bit to clear the steering box and the back of the right side shock tower. Also had to make a custom Z bar for the clutch linkage.

dmck

reacted to a post in a topic:

Oil Catch brand recommendations and mount locations

Something else to check for oil consumption is no baffle in the rocker cover where the pcv valve is installed. If there is no baffle the oil splash from the rockers will get sucked into the intake and burned. The blue cloud will follow you.

Thanks Doug, things are going pretty slow at the moment with Christmas coming and winter here. Temperature here a few mornings ago was -30 Fahrenheit.

Would anyone know where I could get an a/c cover for late 69. I bought a late 69 a/c evaporator by mistake so my cover doesn't fit. Here is a picture of my cover. I'd be willing to swap mine for the late one or buy outright. Thanks.

Nice job Vic, sure sounds good.

Caseyrhe

reacted to a post in a topic:

In the beginning

Thanks everyone for the welcome. Been so busy trying to gather and post pics I neglected to respond to your comments. We loved Vernal as well RPM, beautiful place and friendly people. I promised the seller I would bring the car back to vernal for him to see when I get her finished. I hope this virus won't interfere when it is time to go. The Year I bought the car we toured through 8 states on vacation visiting small town USA and loved every minute of it. To tour all the states and Canada in the mustang would be a dream come true. Thanks for the inspiration to finish "Roxy".

Also I built a custom fuel inlet tube for the carb.

New wires and shocks.headliner.carpet.lower dash and wiring.

I think I bought the kit from speedway motors.

Thanks. I hope it will be finished by summer 2021. I had a stroke in sept and the focus on this car has been one of the things that has kept me sane.

Heater box install.brake line maze.assembly time. Traction bars installed.

Final fit. In primer. Finally some colour.

Mock-up of body. Rear diff as it was and as it is now.