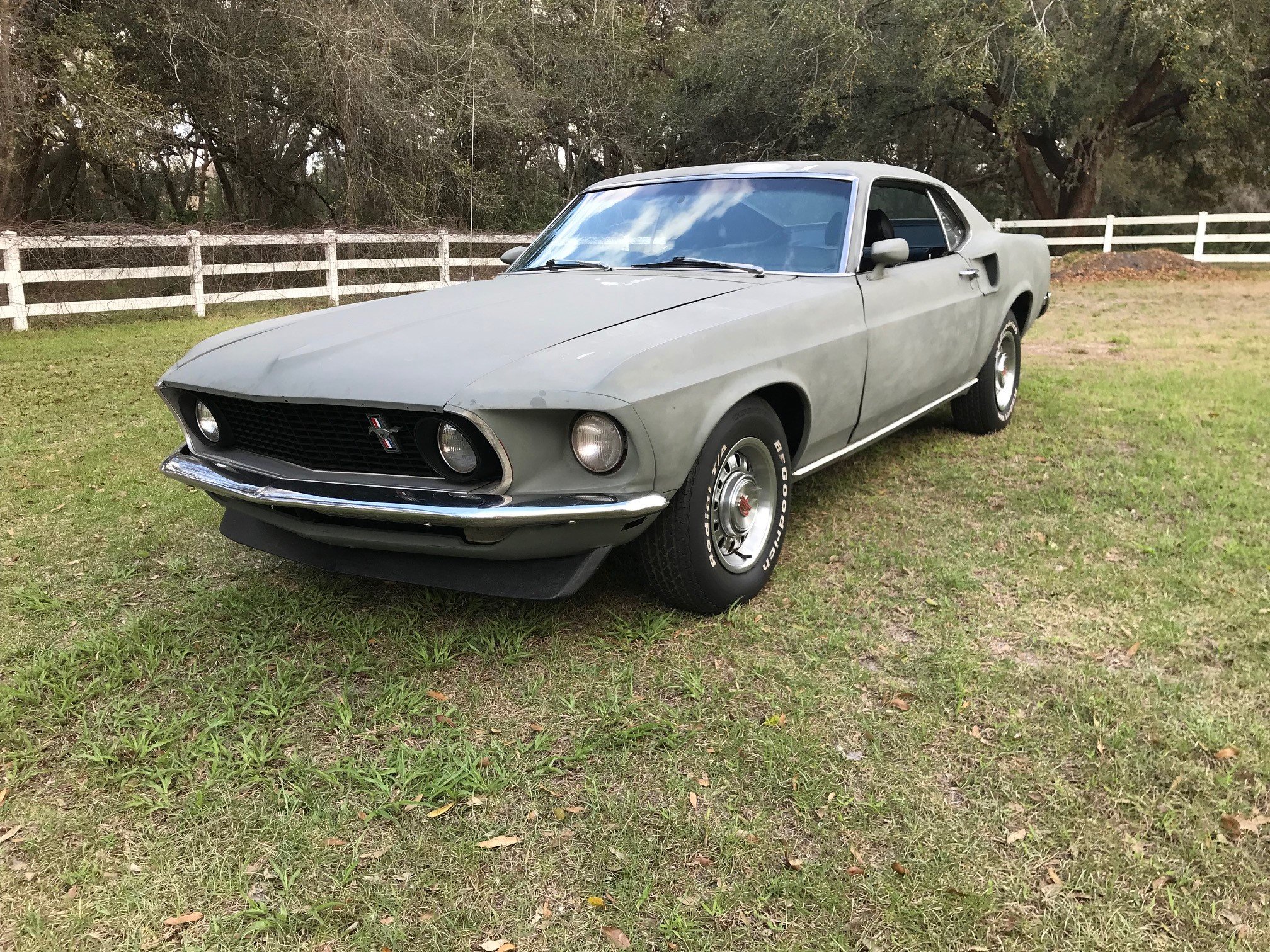 Content Count

142

Joined

Last visited

Days Won

8
TexasEd

reacted to a post in a topic:

Dynamat, etc, etc

Mike65

reacted to a post in a topic:

Boss 9 Tribute

Mike65

reacted to a post in a topic:

Dynamat, etc, etc

Ya like literal Armor. Taught myself over the last few years how to shape metal by hand. It's fun https://youtu.be/Ja11dXVVHc0?si=aC7S0Zr8Gtb4Mra2 https://youtube.com/shorts/1HnwM44r9A8?si=cHxkuljo9LTVMYlr Everything I make is fully wearable, comfortable, and functional.

Could be. I bought the stuff years ago. I use it for my armor. Put inside helmets and such. Hard to tell with the package covering it.

Put inside the seats? Hmmm. Hobby lobby sells this foam that that you can upholster like for outdoor chairs and stuff. You cut it to shape. its very dense and also extremely flexible and expensive! But that stuff would definitely deaden sound if that's what you are after.

Thanks! I'm 40 but if clean shaven still get carded haha. I borrowed the assembly table from a friend. It was great and awful all at once. The thing is just too damn high. I spent hours and hours balancing on that thing and its a miracle I never fell off. The TV is great its a 70". Ive got it wired to a laptop and to a 14 speaker stereo system in the shop. Its LOUD but also amazing to have Topgear/Grand Tour or any research i need to do. I've watched many many peterson restoration videos on it while im working on whatever the video is showing and it really helps to be able to see everything in detail from 15-20 feet away for sure.

Mach1 Driver

reacted to a post in a topic:

Dynamat, etc, etc

I use peel n seal from Lowes. Same stuff as dynamat- it's just a little thinner and like 20% of the price of dynamat or fatmat. You could always double or triple the layers if you really wanted to. Rubbery/tar like adhesive and aluminum skin. Can't rust, wont come off easily, its a water tight seal, and really works. Watch these vid for info for what I did: https://www.youtube.com/watch?v=c7xi6lAeIog&t=114s Will do inside of door skins when the time comes. Roof is also done.

Hey Yall, Anyone on here swap in a T56 or TR6060? What if any issues did you run into? Thanks

Mach1 Driver

reacted to a post in a topic:

Boss 9 Tribute

Couple update videos and a how-to remove spot welds and brackets https://youtu.be/wgC8H-A39Ws?si=dSXYmbRmWhUD6Qeo https://youtu.be/cEKcho8l3xo?si=SMVFAfh27e2N6z-K

Grabber70Mach

reacted to a post in a topic:

Boss 9 Tribute

Been working on the car a bunch. Here's 2 videos that sum up what I've been up to. https://youtu.be/c7xi6lAeIog?si=7piREKf66bLOQOgO and https://youtu.be/2JQDAicumKE?si=vPEpMBB9NPo-oz-W Began dynamatting inside of rear quarters and rear structure to quiet down the car Prepped for welding! Not thrilled with how this panel goes together. Will have to rework it later Ready to come off table Thankfully my lift had one more lift left in it before the seals blew lol Mounting the rotisserie Mounted! Still SO MUCH welding to go. But i'm having a great time.

Couple video updates. Basically summarizing the pics etc. https://youtu.be/O3bN7jsS_us and https://youtu.be/5M4nBLu_bvw Also, My wife and I were in Michigan for a Bob Lutz celebration which was held in a couple of the Yankee Air Museums hangers. I bumped into a B17 pilot and before we knew it, we were in the plane Taxing to the hanger and I got an opportunity to take some incredible photos. https://youtu.be/lHjJGgK33N8 We also stopped by Mustangs to Fear on the way home and met Ken and the MTF crew. Great shop. Was well worth the visit :) We also stopped by Jon Kasse Racing Engines in Georiga. We discussed the engine build for next year. What an amazing facility.

bigmal

reacted to a post in a topic:

Bandwidth issue

Im sure everyone here wouldn't mind $5-10 bucks a year to help out with the costs.

mikee

reacted to a post in a topic:

Boss 9 Tribute

Update! Installed the power windows and the seals and got the windows adjusted pretty darn good. I went through 6 pairs of door runs to find some that made the window arc correctly. The aftermarket stuff just didn't work well. I ended up using a combination of original and aftermarket door runs. The windows move FAST. Unexpectedly fast. Still cool Got the doors aligned with the seals in too. Test fitted fenders and hood for the final time before welding. I ended up buying another pair of new fenders. It didn't make much sense to me to have original fenders that need work to look new, when everything else on the car was new. The new fenders did require some removal of material on the inside support and I had to shave some of the side cowl to get them to fit nicely. Overall i'm happy with them now. I've been doing a lot of welding. Hundreds of spot welds. Hundreds.... I unfortunately put too many holes in the outer rockers. I also don't really like how small the holes are. I would occasionally hear a POP when id move to another area to weld which means I didn't have great penetration on some of them. So, once I get the car on the rotisserie I will seam weld the rockers together for additional strength. I still have a lot of grinding to do. Made sense to paint the inner side cowls while it's easy. I also noticed that the outer cowls have these 2 overlapping seams from manufacturing. I welded them up. Passenger side torqued box was a pain. I had to slice the bottom of the inner torque box where it meets up with the frame rail because it was way too low. Could been a combination of a couple things. Poorly stamped firewall, or the torque box. Either way, I made it work. Welded it up and then painted. Floor jack was very helpful to position the outer torque box and get it right against the firewall Driver's side went in great. Minimal cutting or shaving required. I also noticed that the front of the rocker had moved away from the frame rail and the outer torque box didn't butt up to the rocker. It was out by about 1/2". I used some tow straps (need 3 of them) to pull it back in, and then tacked in the torque box. Been working on the lower and upper cowl. Got the lower positioned. Drilled the holes, welded it in then seam sealed and painted. Paint, seam seal, paint, seam seal, paint. Lots of layers of protection around the hat and also where the lower cowl was welded to the side cowls incase there were any pinholes from the welds. I also seam sealed and painted the gaps/crevices inside the side cowls. There was no way I could weld them from the inside. At least now though water cannot pool in the crevices and is as protected as I could make it. Prepping upper cowl. Drilled holes, deburred the holes, and also gave the inside a couple more coats of paint. Lower cowl prepped for welding

I dont mean like straight bolt in seats. I know ill have to modify the risers but I wanted to see how they fit if they did. The tracks are very wide.

So i've been thinking a lot about what seats I want to put in the car. I'd really like something modern that are heated/cooled. My thoughts initially were for some 2015+ GT seats. I recently had an opportunity to drive a 2021 Shelby GT500. The seats are great. I took about 20 measurements off them and will compare to some stock seats. The seat tracks are very wide on those seats so I am not sure they will work. Has anyone installed late model Mustang seats in their car? 2015 or later? I know previous gen seats fit.

Wow it's been a while. I've finally finished my winter/spring projects and am back on the car. The roof panel needing those cuts and the drivers side quarter panel where it meets the rocker having that gap has been bugging me since I originally fitted the parts. On a hunch I went to NPD and bought another new roof panel. Plopped right on with an excellent fit! I have been told that I need to get my doors fitting very very well before welding and even go as far as putting all the window guts in and being able to lower and raise the window into the seal to make sure it has a good fit. So, the passenger side went really easily since the quarter panel fitted against the rocker tightly. I also realized through lots of cursing and wasted time that the door striker can be adjusted DOH! Wow that made a really huge difference in how quickly I could get the doors lined up. Once I figured it out, getting them aligned was a piece of cake. Now I am aware that once I assemble the door guts they will be heavier and I will have to re-adjust, but I am going to take this win because the gaps are great and the lines are straight. I also took the opportunity while the quarter panel was off to pull both quarter's together another 1/16th-1/8" inch to get them as close to the factory glass opening width as possible. Pretty much nailed it. I am hoping that the door interior assembly goes smoothly and that the door glass goes into the door seal tightly. Once that is done I'll fit the fenders and hood one last time to make sure everything is straight before I take it all apart again to start welding!

You're a better man than me. Work with metal? Love it. Work with wood? it's ok. Work with fiberglass f'n can't stand it. It's too messy and smelly for me. They look amazing!