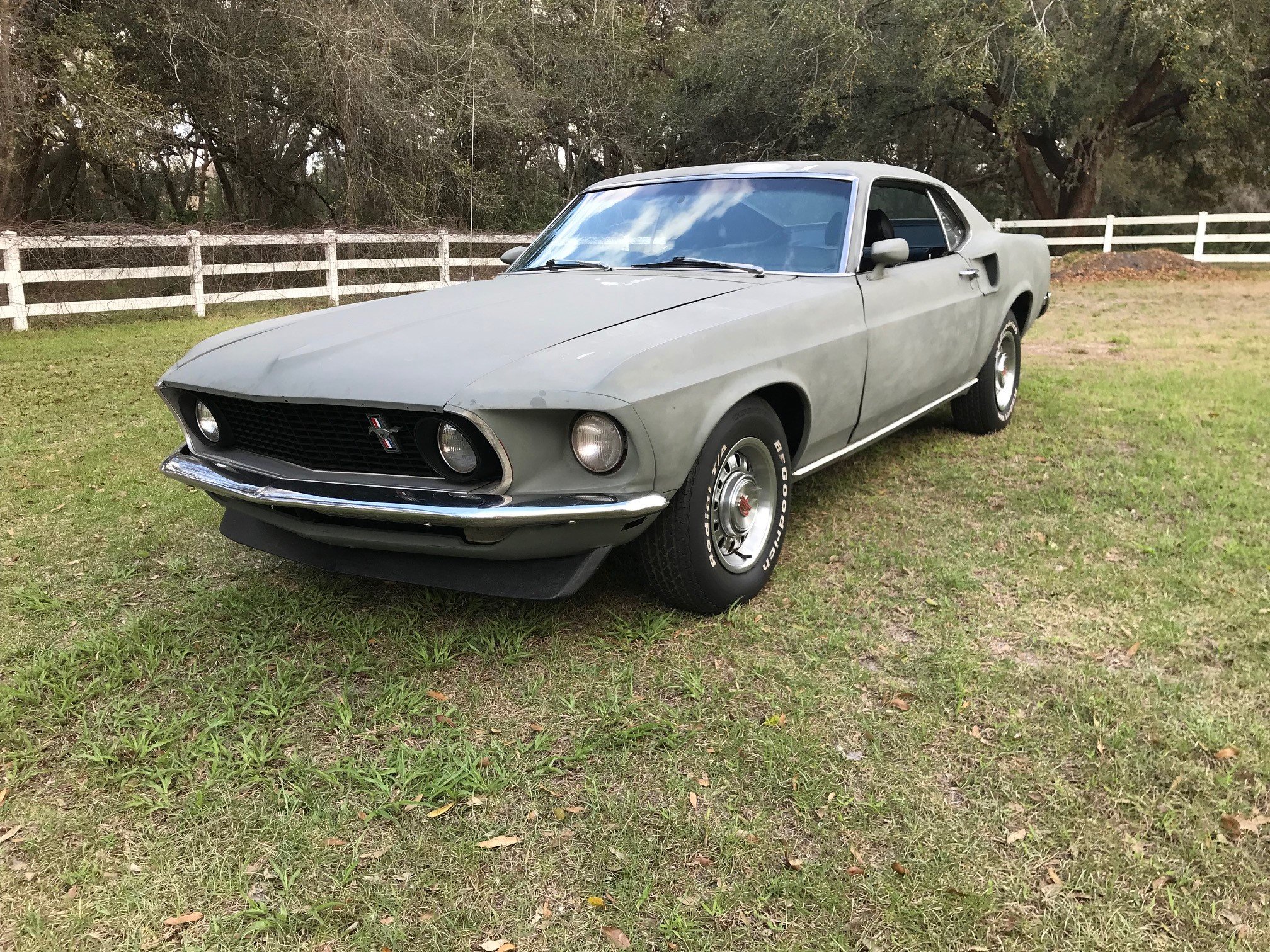 Content Count

72

Joined

Last visited

Days Won

2
staffy

reacted to a post in a topic:

69 Restomod (UK)

mikee

reacted to a post in a topic:

Boss 9 Tribute

Here's where the car is now so you can see what i'm working with and why I decided to stop working on the original shell: Literally... i think the only good piece of metal on the car is the passenger side outer rocker. That's it.

Thank you for this. I have been deciding for the last couple of weeks which way I want to go. If I order all the parts out of the NPD catalog, it'll cost around 13k. If I get a new shell, it'll cost around 20k. Either way, I'm going to have a new car at the end of it but I am not sure which way I want to go with it. It would be fun to build a car from scratch. Do you have any measurements that include the interior dimensions? I may decide to build a new shell from the floor pan assembly up. I would keep my current shell to assist with reference points, but the entire floor is gone now...

Car has been completely stripped. I built some bracing to prevent any flexing. The car may be rusty but it's straight and has never been wrecked. I dropped it off at the media blaster and was worried it might flex or something being picked up by a forklift The car is still really heavy even with all the rust so maybe there is more metal there than meets the eye.....

sixt9stang

reacted to a post in a topic:

Rotisserie Mounting

Hey all. Give a little history. This project was supposed to be done with my dad. He passed away in 2019 and i didn't touch the car since. Why a Boss 9? My dad had 2 of them, and one of them had a 494 aluminum block. He sold them years ago but I always wanted one. So I bought a Mustang on ebay in 2018. The sellers did a pretty good job of making a car that was probably dragged out of a field, sellable. I have lovingly referred to it as my grey turd ever since. Originally was a Acapulco Blue base fastback. Only 3 options. Automatic, factory AC, and power steering that I know of. 302 and a C4. Car ran and drove sort of. I had to rebuild the tranz, rewired the car, had to replace the rear end, nothing electronic worked in the car. The dash was literally full of sand. Its been parked in the garage for the last couple years. For an ugly s.o.b girls sure like it LOL So more recently I got the bug to get the project going already. Built a rotisserie and ordered a butt load of parts from Mustangs to Fear. Bought a floor pan from NPD (they are 10 miles away) Yesterday my brother and I tore into the car. It's almost a bare shell. Just have to remove the front suspension/brakes and other bits. There is a lot of rust. A lot of deterioration. I need you guys to help me figure out what is reparable and what needs to just be replaced. As far as I can the following are in good shape/easily repairable: Front fenders Bumpers Exterior cowl Fold down rear seat Hood Trunk Lid Doors maybe? Parts on order: Full floater 9" rear with brakes MTF Watts link MTF Long subframe with IFS and brakes MTF minitubs MTF roll bar MTF radiator support and cross member MTF frame stiffeners and some other things The plan was to cut out the old floor, install new. Mount on rotisserie and then media blast the car to really see what's what. But with so much rust I'm not sure what to do. Please let me know what yall think.

Where'd you get those screw jacks?

So I think what I'm gonna do is raise the car on my lift slide the floor under the car and position it on jack stands. Then lower the car onto the new floor and weld it up. I'm not 100% sure how i'm going to make sure its perfectly level though

I have a lot to do before I cut the old floor out. I was advised to put the car on jack stands, cut the floor out, weld the new one in and then mount on the rotisserie. The floor and front frame rails are toast. I am going to build some cross bracing in-between the doors with an X going from left to right before I cut the floor out as well.

Hey guys and gals. The time has finally come for me to put the 69 under the knife. I ordered a boat load of goodies from MTF and picked up my full floor pan from NPD (its great having them 10 miles from home). I think i'll start a build thread but I had a question. I have completed building a rotisserie. The plans are attached. Any ideas on how to attach the rotisserie to the car? My neighbor gave me 9 cans of this purple paint so i figured id spray the rotisserie. Looks great. Had the motor/trans out in 90 mins! Red-Wing-Steel-Works-Auto-Rotisserie-Plans-01022015.pdf

Anyone have experience with an independent rear suspension on their 69?

mustangstofear

reacted to a post in a topic:

Anyone have a 4 link rear suspension?

That exhaust looks amazing.

Has anyone moved the radiator in front of the support rather than behind it?

I thought I remembered seeing a thread with a complete floor pan replacement. I am going to get the one from NPD in a couple months and want to wrap my mind around what it's gonna take. I think i remember seeing the car on jack stands. Does anyone know what im talking about?

RPM

reacted to a post in a topic:

Phils 69 rebuild

Looks good. I'm with jay on the improvement thing. Once you start improving things its very difficult to stop.

Has anyone done this on their 69? What parts did you use etc.